Description
Each steel wire rope configuration will offer different benefits and will be better suited to certain applications, but in certain applications Only Wire Rope Sling cannot perform the specific tasks and to perform those certain specific tasks, some of Accessories is required which can be added to Wire Rope Sling for the certain applications. We are offering a wide range of Wire Rope Sling with Customized requests that can be made to order with various options.
Wire rope comes in a variety of styles and strengths. Modi Ropes offers bright wire rope, stainless steel rope and galvanized wire rope, all in 6x19 and 6x36 constructions. Basic wire rope adornments for gear incorporate wire rope cuts (for clasping remaining details of wire rope), wire rope thimbles (which ensure the eye of a wire rope), and sleeves and stops to end the finishes of wire link and rope. Notwithstanding wire rope and wire rope extras, we additionally convey a full line of nylon sling and nylon sling hardware.
Slings are available in a variety of styles: Eye-Thimble, Thimble-Thimble, D Shackle and Thimble, Eye-Hook, Eye-Eye, Sliding Choker, Ring with 2 Leg-3Leg-4Leg and it can be Customized in many other ways.

Shackles: Metal rigging shackles can be used as a link to connect equipment in various hoisting, pulling and lifting applications. Designed in a U shape with lock opening, shackles are extremely versatile and are often used to connect wire rope, chain, nylon or poly rope, or lifting sling hardware products.

Turnbuckle: Our wide selection of turnbuckles includes both galvanized and stainless steel varieties, both of which are ideal for weather resistance. Different fittings will serve various purposes and we offer a range of marine rigging hardware items in our turnbuckles category. We also carry different sizes of each style.

Blocks and Pulleys: Blocks and pulleys are common lifting mechanisms in the rigging industry as they can reduce the amount of force required to lift an abnormally heavy object. We offer a full line of finished and stainless steel snatch blocks, square blocks, single and double pulleys, swivel block and many more.
Rigging Hooks: Capacity and fabrication are the most important indicators of hooks for rigging. Design of the hook is also important. Our selection includes hooks with latches, clevis hooks, eye grab, swivel eye, fixed eye, self locking hooks and snap hooks.

Chain Hoists: Commonly found in machine shops, factories, and warehouses, chain hoists assist with safely and easily lifting heavy loads. We carry manual varieties featuring two lengths of chain — one that's pulled by hand or cranked with a lever, and the other that lifts/pulls the load.
The hoist mechanism, which includes a cog/wheel, driveshaft, system of gears and sprocket, is typically secured in a vertical hanging position to a mounting point directly above the load to be lifted. Lever hoists can also be operated at angled positions to pull loads horizontally. The lifting chain then gets attached to the weight usually via a hook.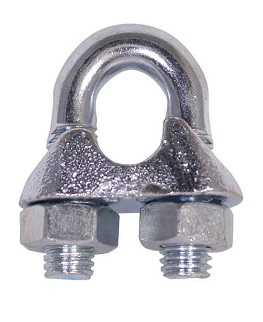 ×
×
×
×
×
×